COVID-19 Back To Work Help Guides
Use these helpful tips and guides to navigate your way back to work!
When hygiene matters, Kärcher delivers
We have teams of experts on hand and ready to help get organisations back to work safely. ​Working with you, we can support you to find the right cleaning machine and techniques to help you achieve the high standards of hygiene necessary during these difficult times.​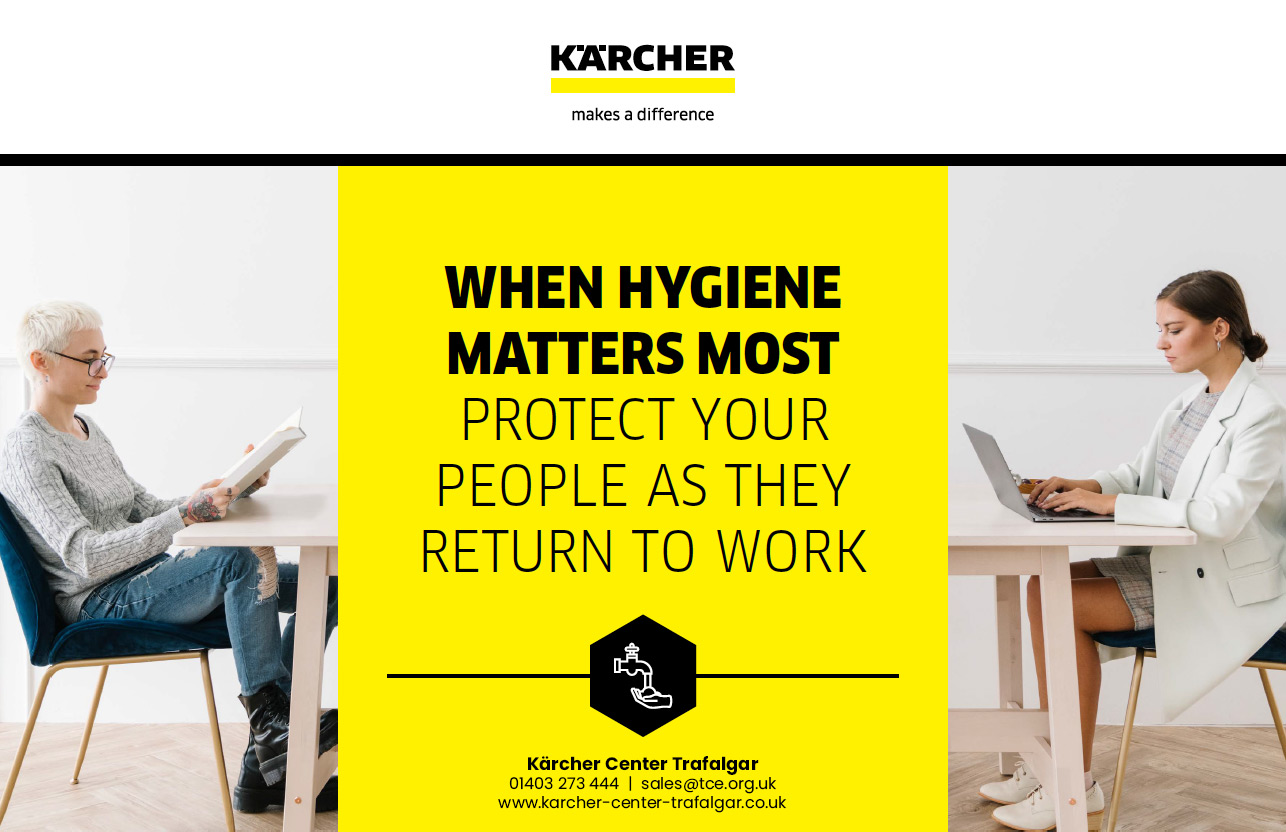 Together we can make a difference, protect your people​
Businesses up and down the UK are preparing for their employees to return to work following the recent pandemic. Before employees return to the workplace, the right cleaning procedures need to be in place to minimise the potential risk of future infection. Employees need to feel that their working environment is a safe, hygienic and clean space to return to. Scientific research shows that the coronavirus can live on surfaces for up to 72 hours. ​
We recommended that you not only undertake a deep clean of your entire workplace prior to your employees return, but also to have procedures in place to maintain high standards of hygiene, this will help ensure that you create the right working environment for your staff. ​
Leave no room for doubt in areas where hygiene is a number one priority. Fill employees with confidence, by maintaining cleaning standards hygiene never needs to be a concern. In areas such as communal kitchens, bathrooms or even offices, these are subject to high footfall, leaving critical touchpoints susceptible to the transmission of germs and bacteria if they aren't cleaned and disinfected thoroughly.​
​It is important to remember that precautions need to be in place to help protect your workforce and your customers. To support you through these difficult times we have put together a helpful guide, including a useful check sheet to make sure no areas are missed. Together we can make a difference, protect your people.​
​For further support contact us on 01403 273 444 for useful information on how we can help you get ready for returning to work.​
---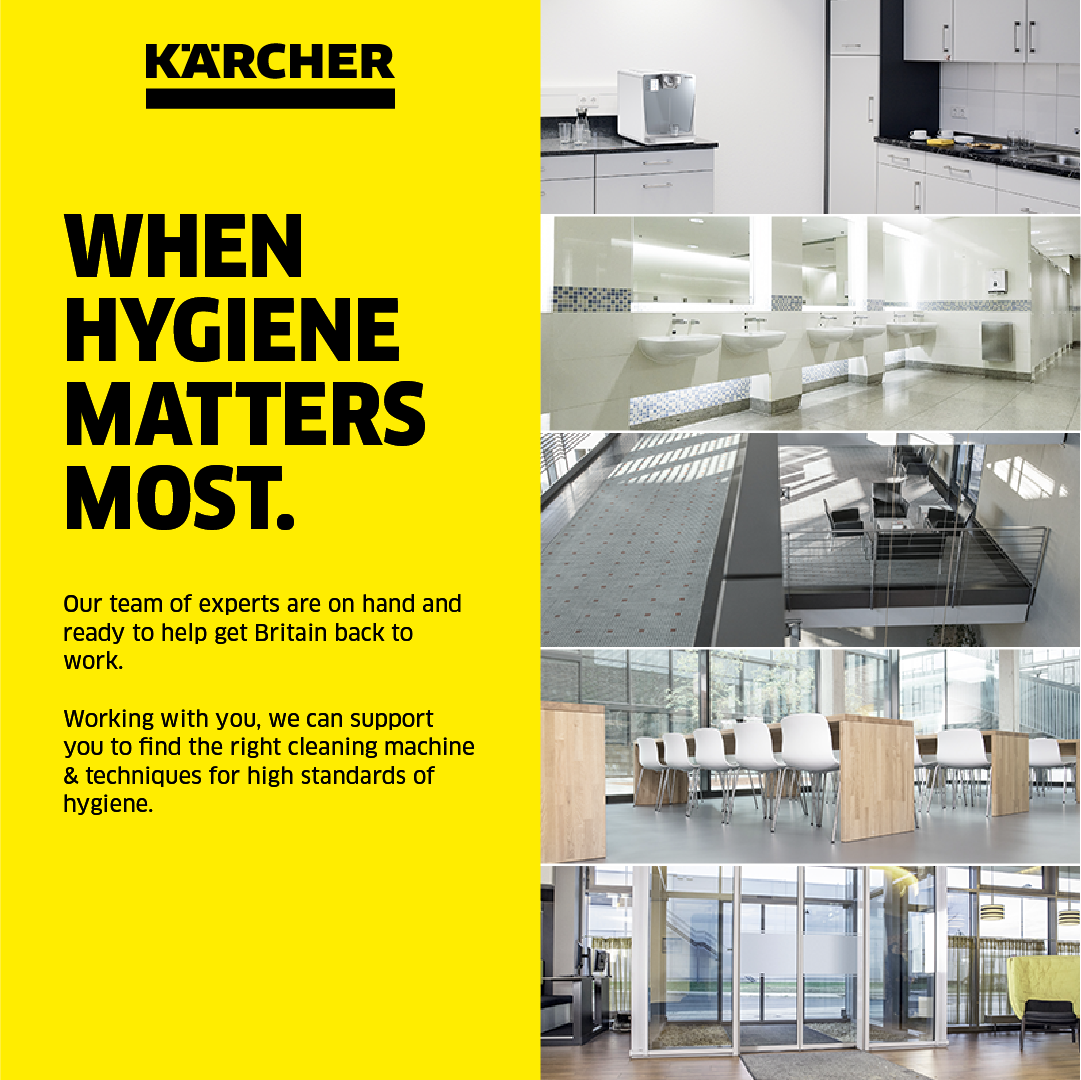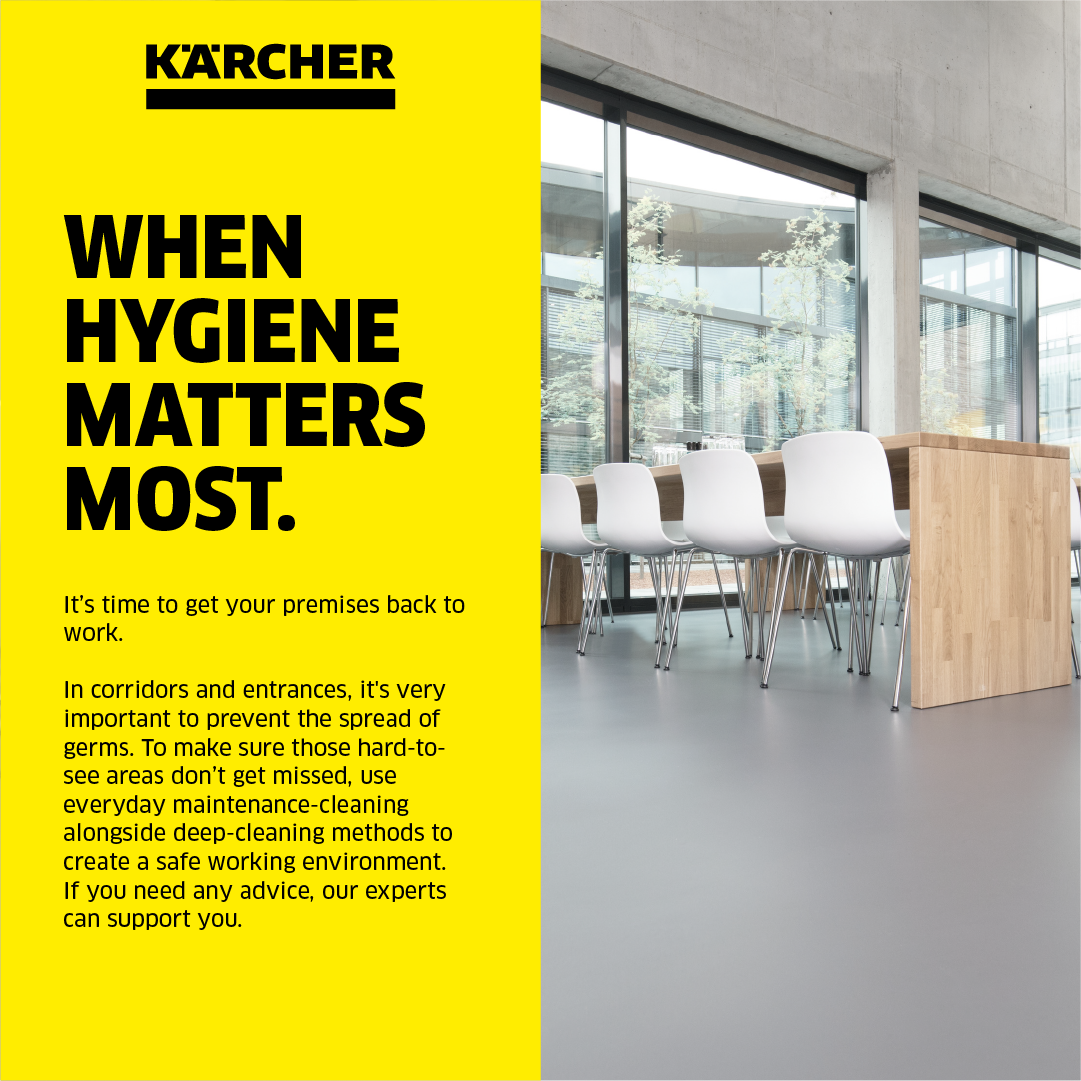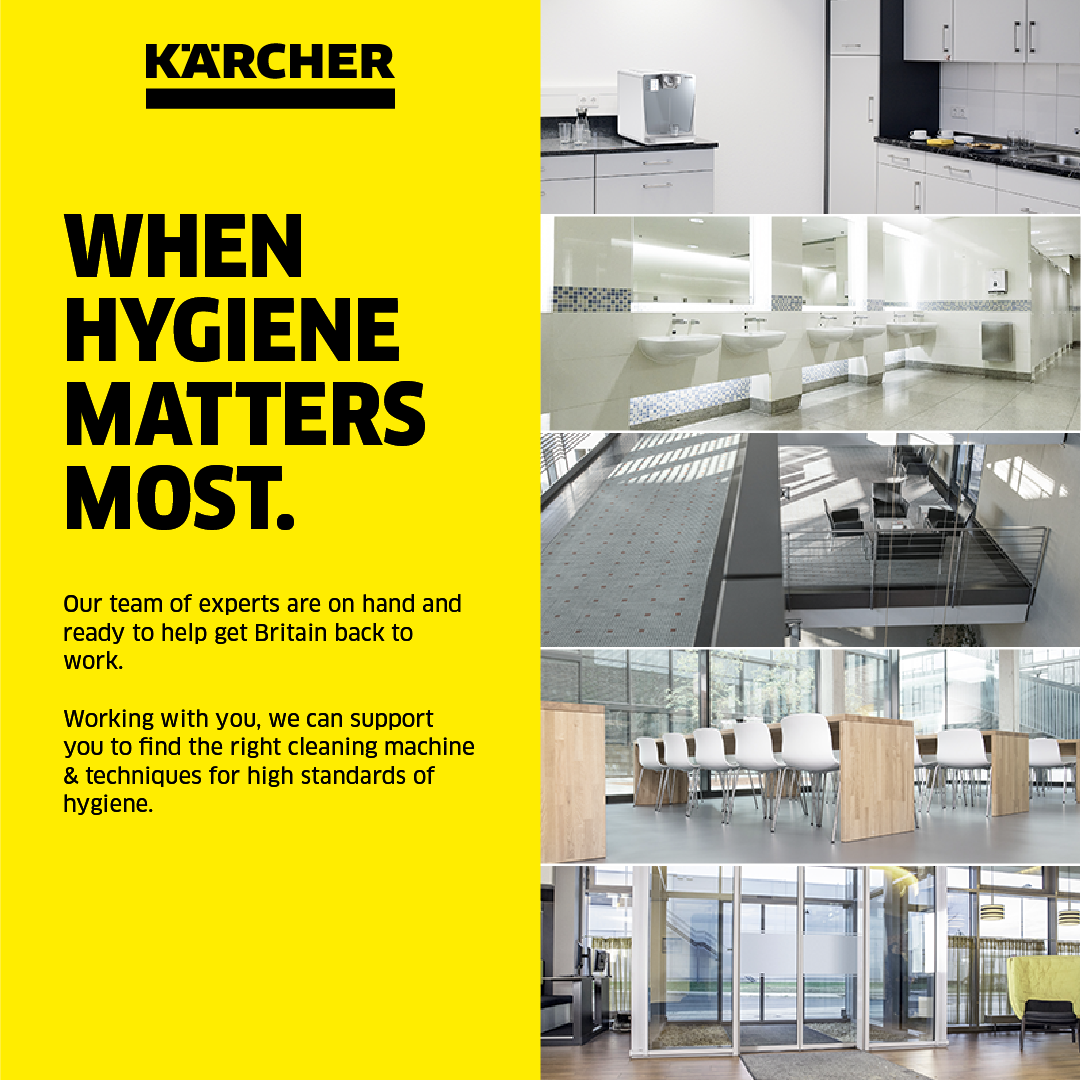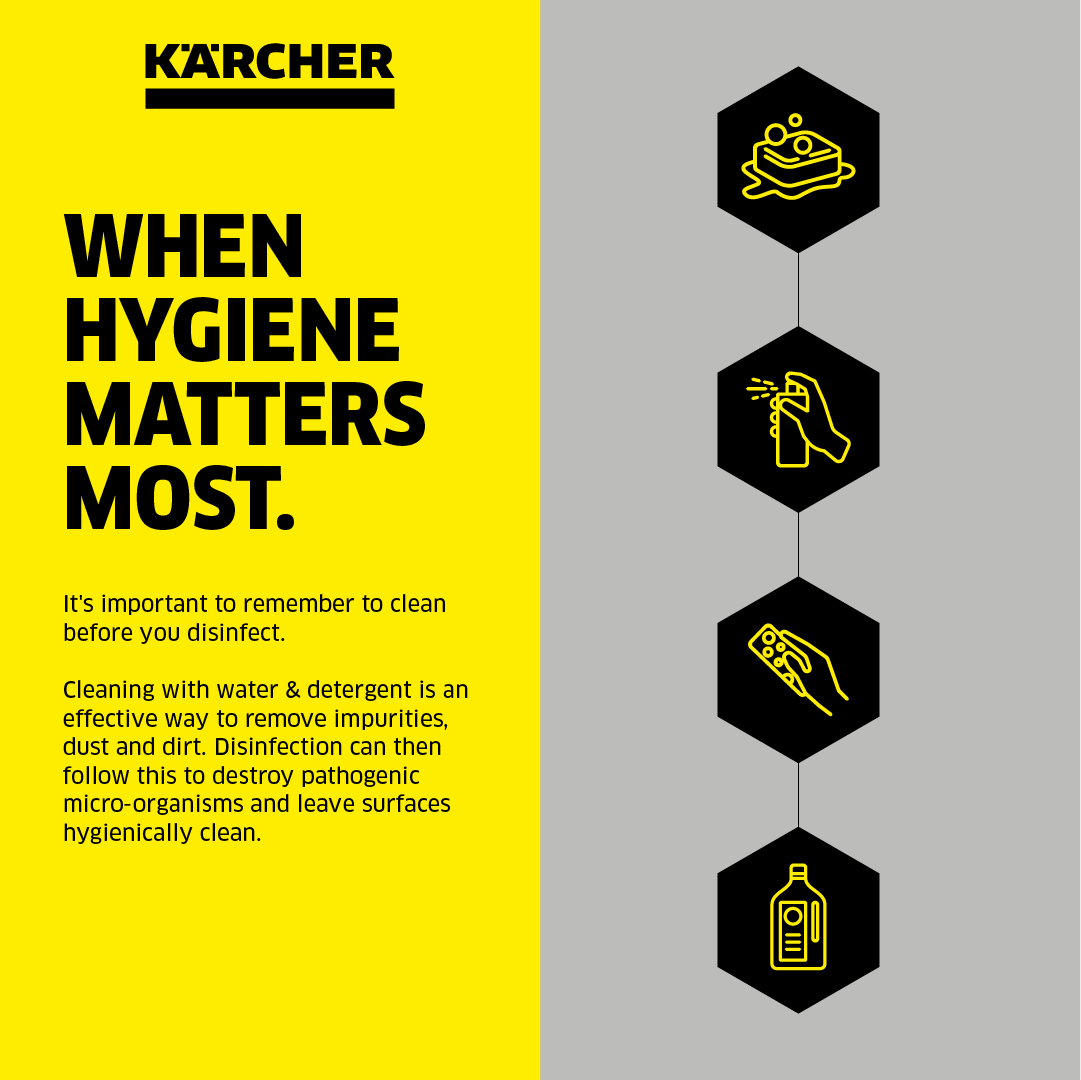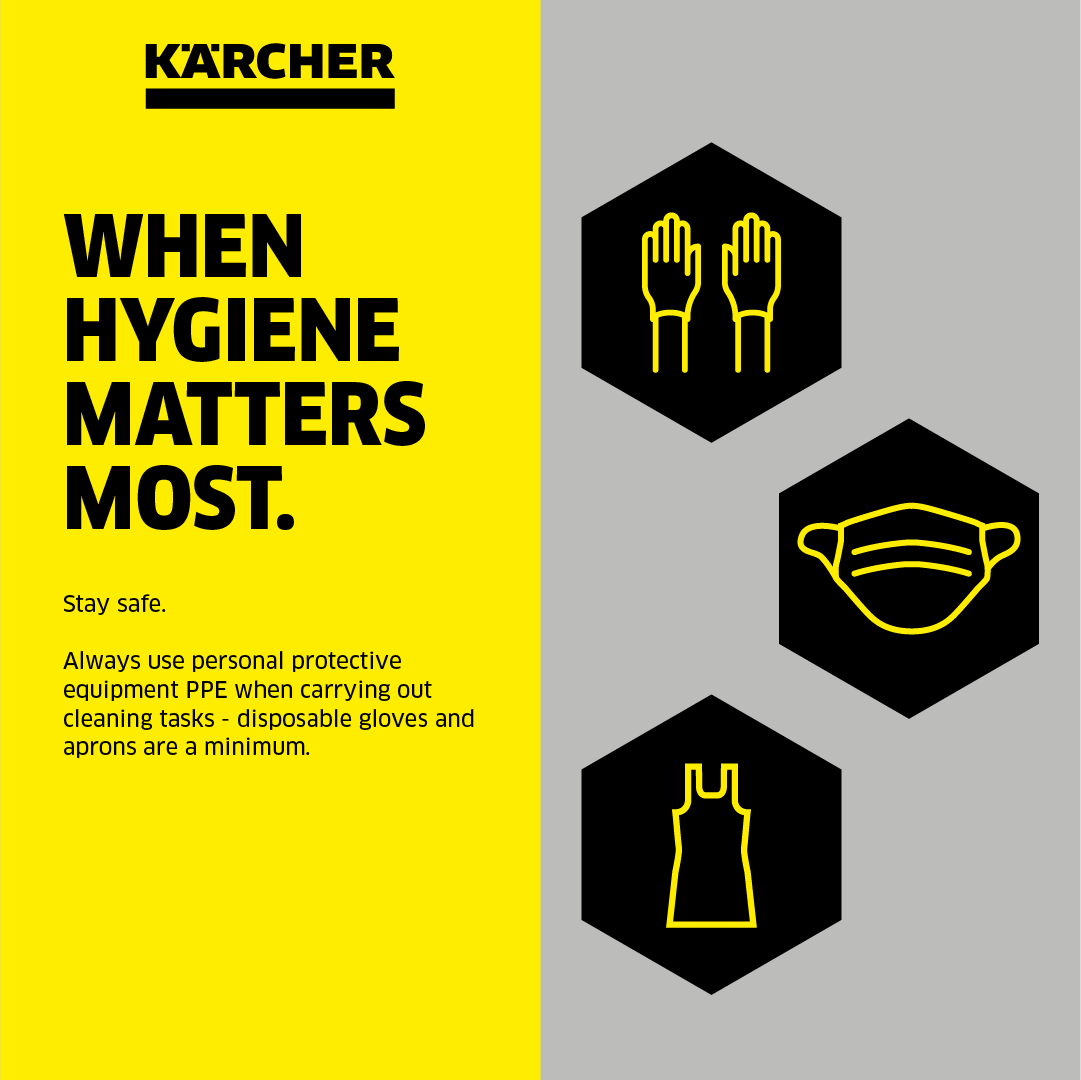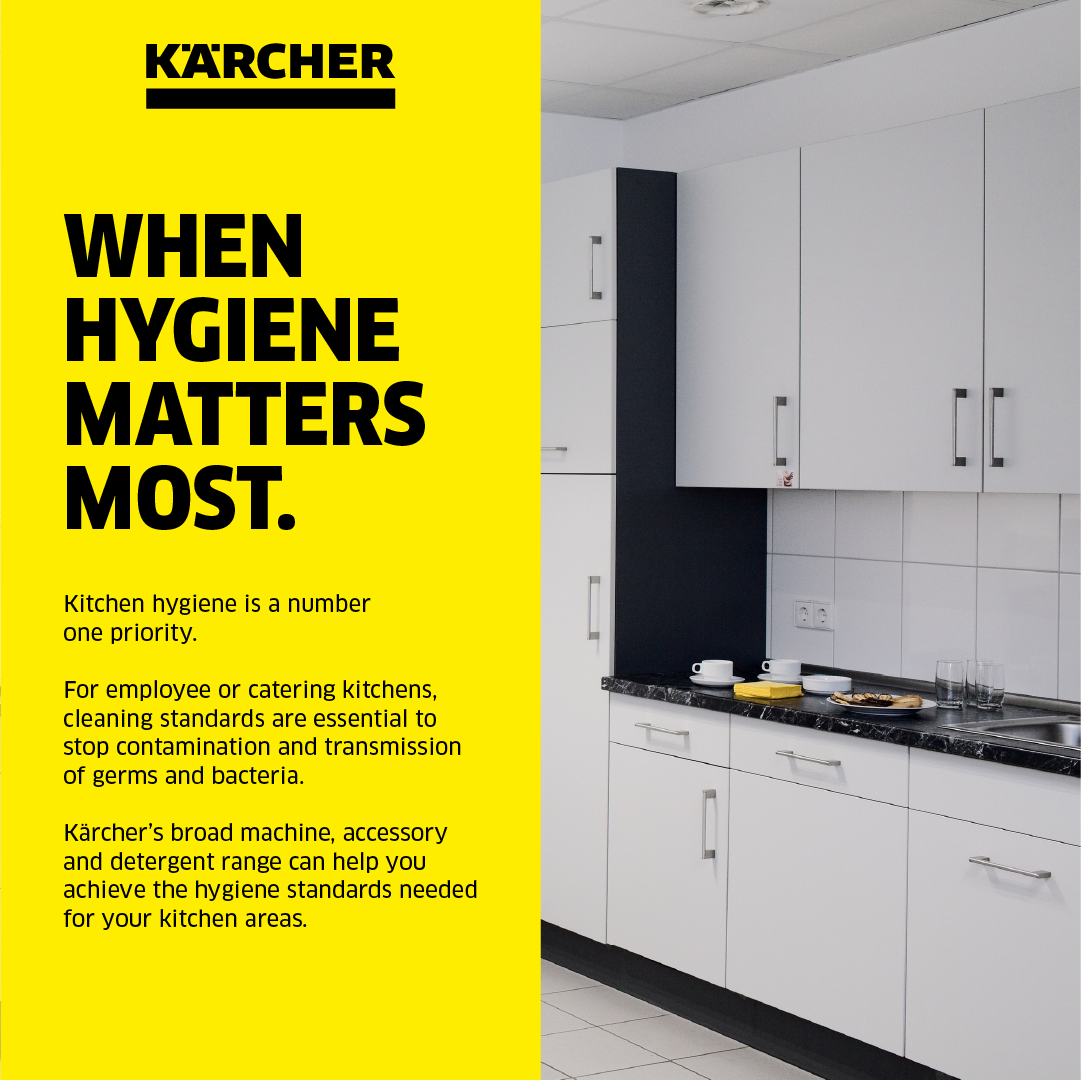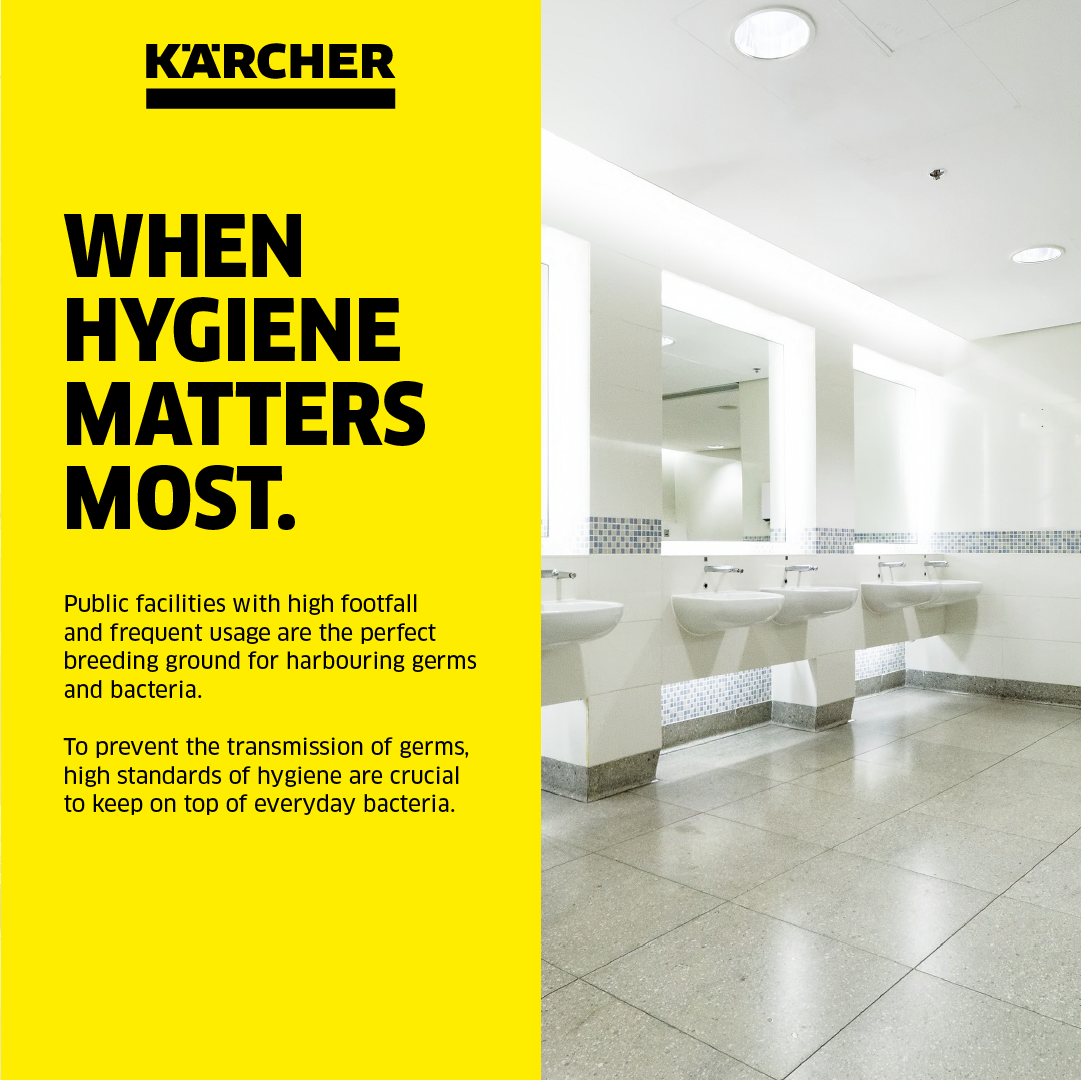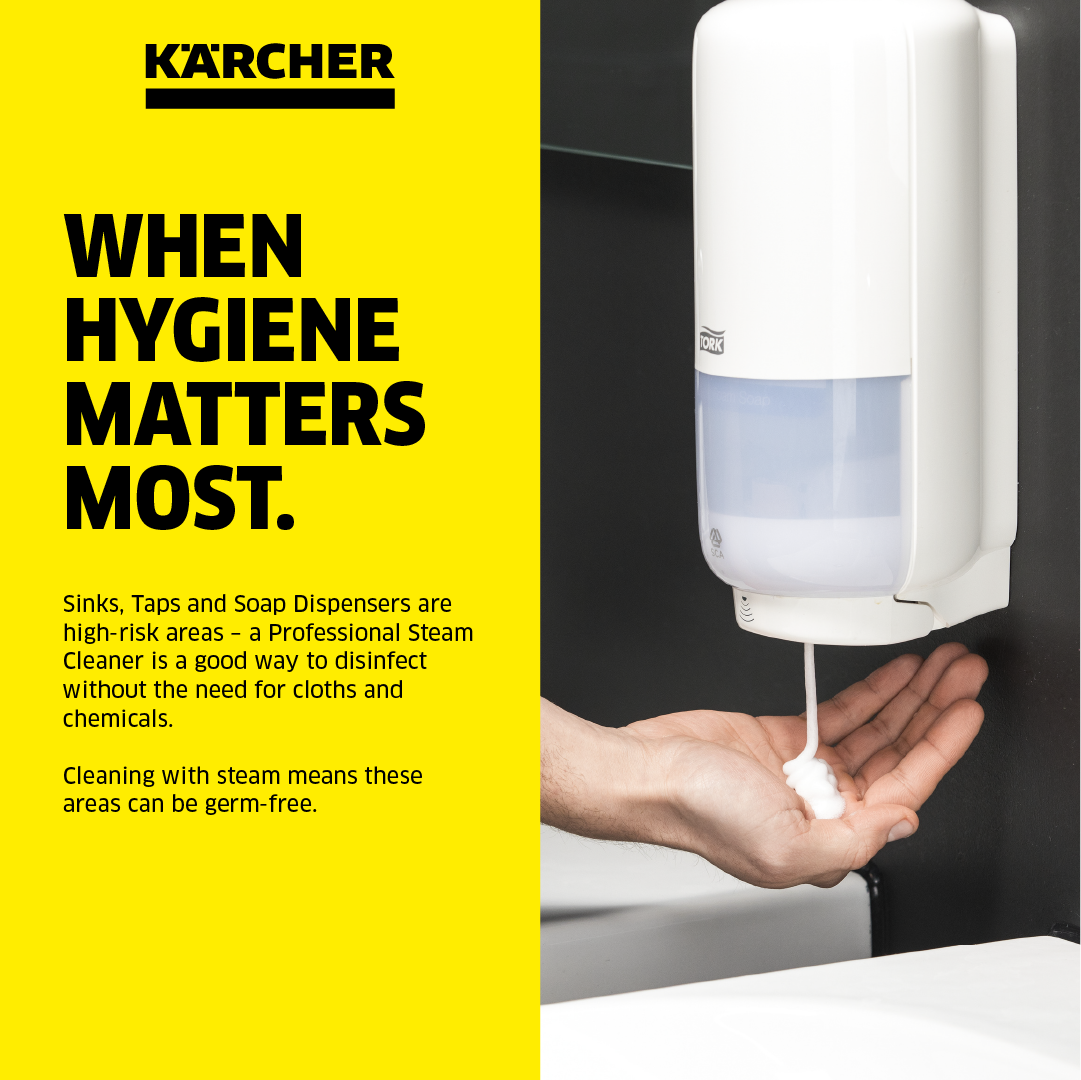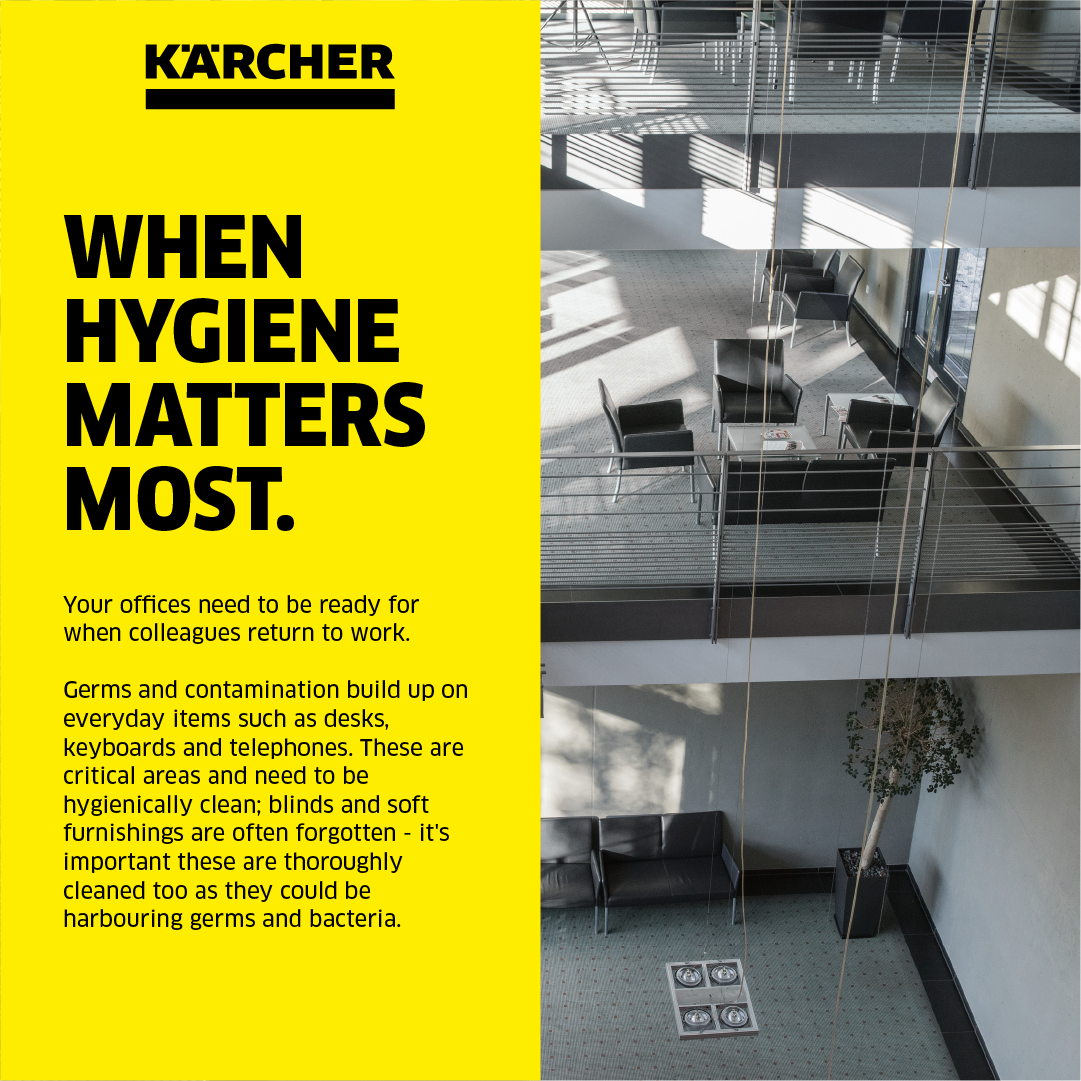 ---
WHY SHOP WITH KÄRCHER CENTER TRAFALGAR?

FREE UK Mainland Delivery 
on all orders

Call 01403 273 444
for Expert Advice and Support