Battery Power Platform
MORE POWER ON EVERY PLATFORM: KÄRCHER BATTERY POWER+
Only one thing is better than lots of power: even more power. That's why we developed the Kärcher Battery Power+ batteries for the Kärcher battery platforms with 18 V and 36 V. With greater capacity for a longer runtime and enhanced productivity.

Kärcher Battery Universe: galactic power. Endless possibilities.
The world of professionals. This is the 21st century. It is all about the new star in the battery sky: welcome to the Kärcher Battery Universe. Here there are no longer any limits to compactness, performance and safety.
---
Real Time Technology
The unique Kärcher Real Time Technology offers users optimal orientation. Compared to traditional LED displays, the operating and charging states are displayed in detail.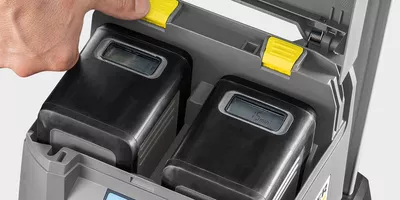 Remaining runtime in minutes
When the machine is in operation the user is constantly aware of the remaining runtime and thus knows to the exact minute when the battery has to be changed or charged. The runtime is adapted depending on the machine.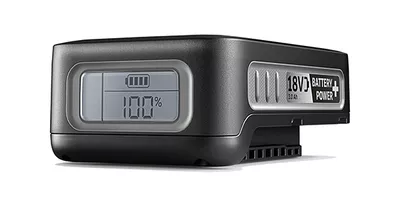 Battery capacity as a percentage
The battery capacity can be read at a glance.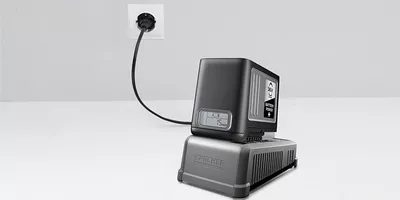 Remaining charging time in minutes
During the charging process the remaining charging time is shown on the display. This means the user knows exactly when he can start working again.
Kärcher Battery Power+ – super intelligent and perfectly safe
High-performance lithium-ion cells, as well as perfectly coordinated electronics, make Kärcher batteries especially powerful.
Without any annoying cable, battery-powered machines offer maximum freedom of movement and are ready for use in an instant. Thanks to the innovative Kärcher Real Time Technology, the battery state can be checked at any time at a glance: the integrated LC display shows how many minutes of work can still be carried out with the current battery. And in the battery charger the battery display shows exactly how long the remaining charging time is in minutes.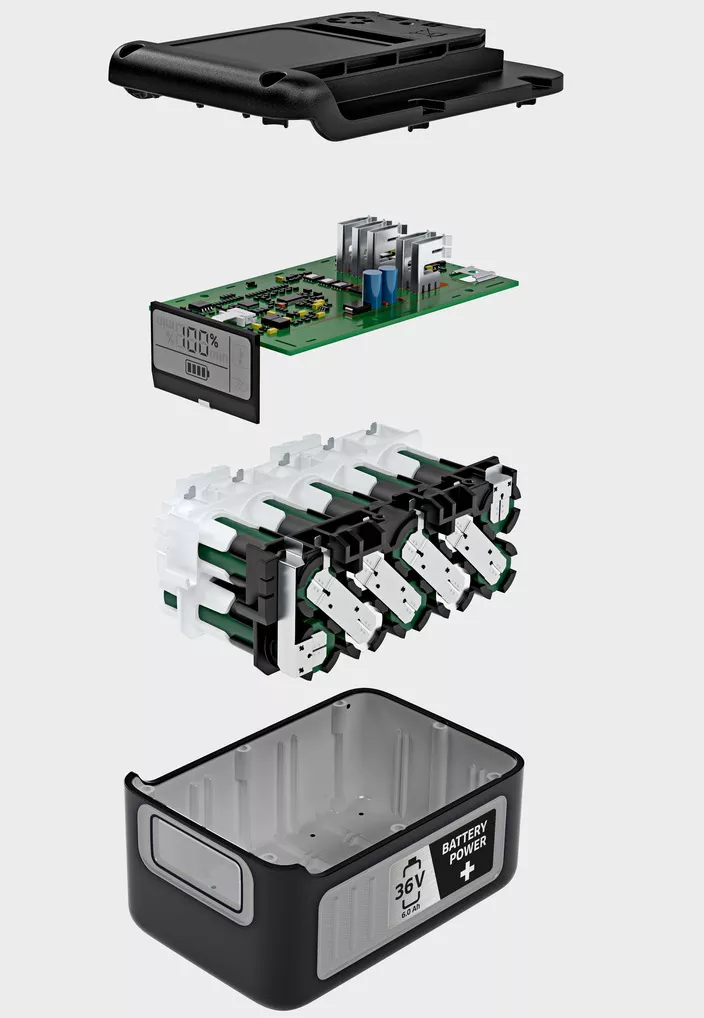 Highlights
1. Splash-proof
The battery is protected from water jets in accordance with IPX5.
2. LC display with Real Time Technology
The integrated LC display shows either the charging state, the remaining runtime or the remaining charging time.
3. Powerful lithium-ion cells
Guarantee consistent performance with low self-discharge and no memory effect.
4. Intelligent cell monitoring
Protects against overload, overheating and deep discharge.
5. Extreme robustness
The housing of the Kärcher batteries is very shock-resistant.
6. Efficient temperature management
Maximum performance is assured during high-power applications with efficient heat buffering and intelligent battery management.
When technology thinks for itself – the machine communication.
The batteries of the Kärcher Battery Power+ platform are designed so that they can communicate with the machine that they operate. This means information can be read from the battery and displayed on any interface in the machine, even if the battery is fitted at a position that is difficult to view.

Pleasant and comfortable – the handling.
It is only one detail, but it is of great importance. Soft, flexible components are integrated, which ensure easy handling and good grip. Not an important technological feature for a battery, but an obvious advantage for the professional user.
---
Products of the Kärcher Battery Power+ battery platforms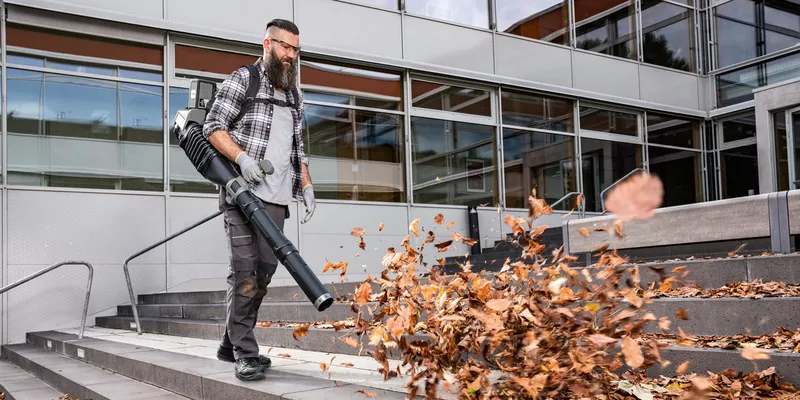 With Kärcher Outdoor Power Equipment, you will be ready for any challenge in green spaces and/or on paths. Our new battery-powered leaf blowers, hedge trimmers, chainsaws, strimmers, lawn trimmers and lawn mowers give you freedom and make your work safer and healthier. No exhaust fumes, little noise, barely any vibrations. And with just one battery that fits them all and is strong enough for demanding tasks. All this at extremely low operating and maintenance costs. Just what professionals with the highest demands need.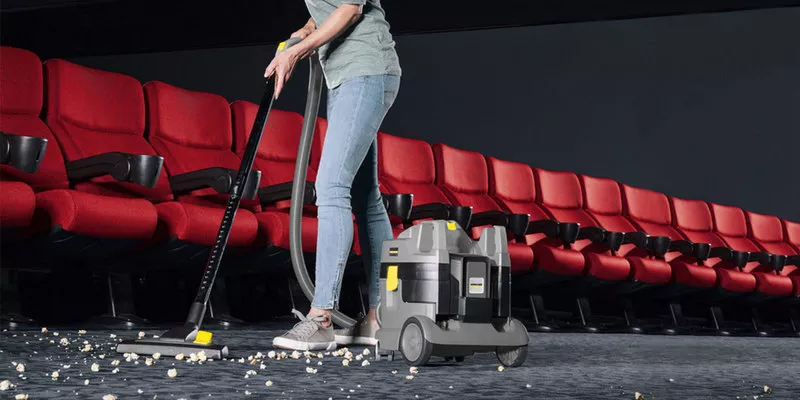 The extremely powerful battery-operated dry vacuum cleaner T 9/1 Bp with eco!efficiency mode impresses with cleaning results at the standard of mains-operated dry vacuum cleaners. The quiet, robust, cordless vacuum cleaner with long-lasting, brushless motor.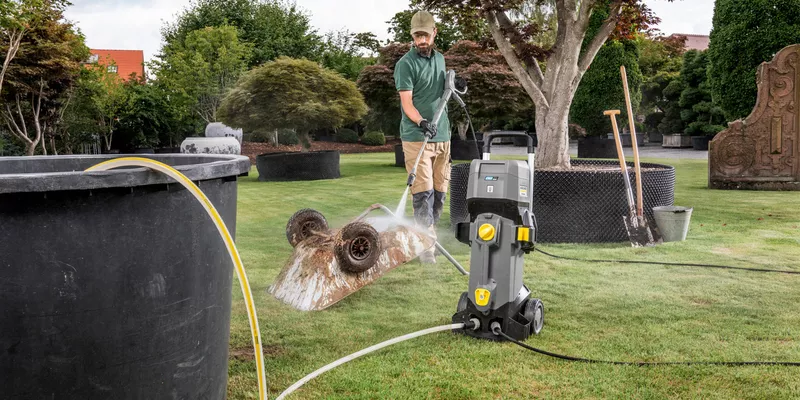 You can work independent of the power supply with the battery-powered machine. Thanks to the suction hose, completely autonomous operation is also possible when alternative water sources such as tanks are used. The cold water machine is used, for example, by building service providers, in the municipal area and in the construction sector.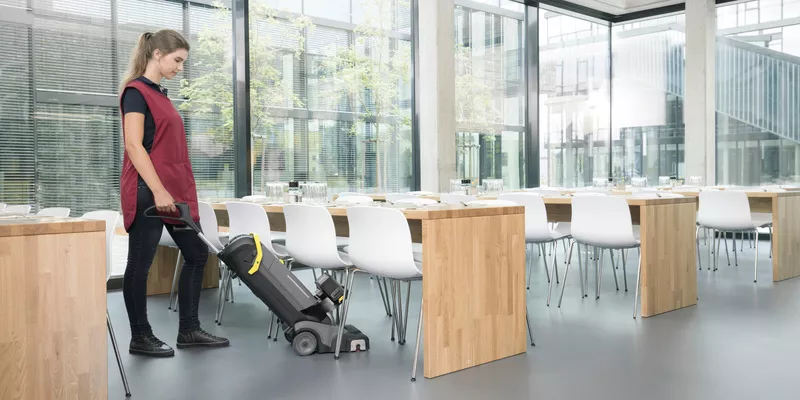 our batterypowered BR 30/4 C Bp Pack scrubber dryer is a real alternative to the manual cleaning of hard surfaces of up to 200 m² due to its compact shape and it's very lightweight design. With a 10x greater contact pressure than a conventional mop, see significantly better cleaning results every time.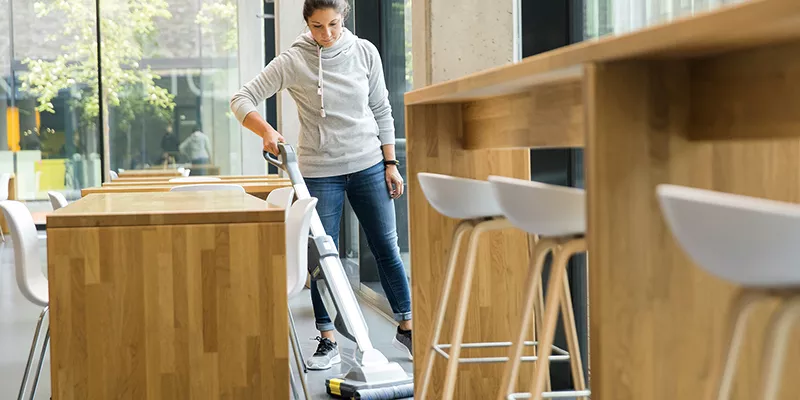 Our new, ultra-compact BR 30/1 C Bp Pack cordless scrubber dryer is the ideal choice for hygienic cleaning of all types of hard flooring, including tiles and safety flooring. Compared with manual floor cleaning, the microfibre roller technology achieves up to 20 per cent better cleaning results and up to 60 per cent quicker drying times.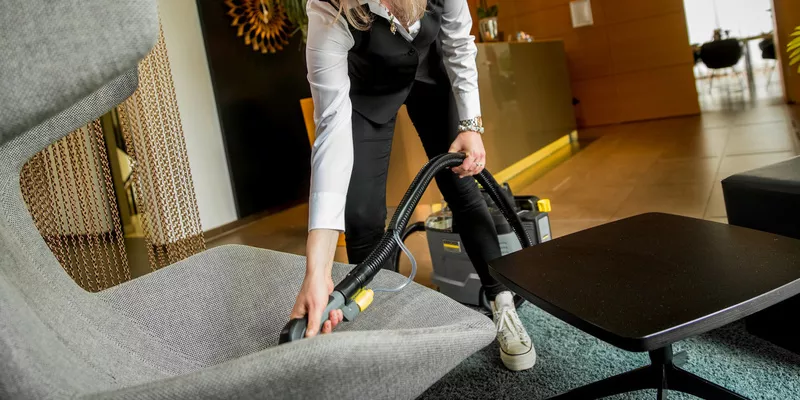 The cordless Puzzi 9/1 Bp is the first professional batterydriven spray-extractor in the world. Its innovative technology allows the user to be 100% mobile and clean wherever needed. Although its handling is simple, the machine was built to be robust and powerful, providing excellent cleaning results  on all textiles wherever they may be.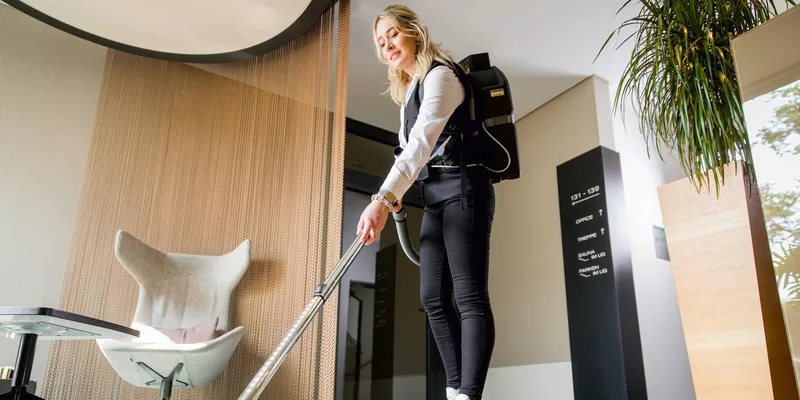 The BVL 5/1 Bp is the ultra-lightweight, compact and powerful battery-operated backpack vacuum cleaner with large container capacity for cleaning in all difficult accessible locations. With an outstanding performance and increased flexibility enables increased productivity and a whole new working experience.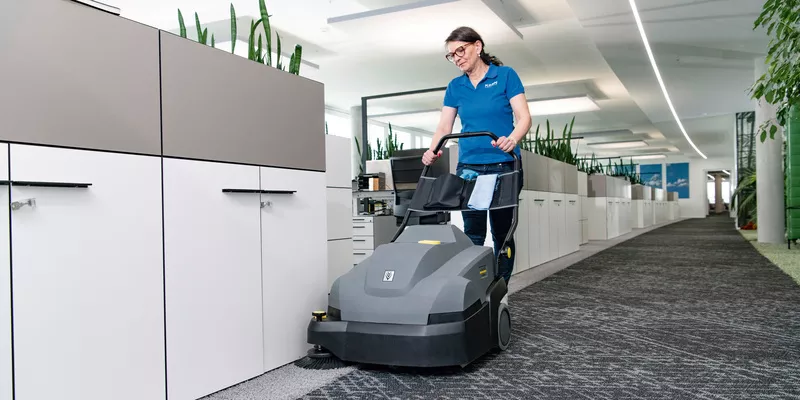 Our CVS 65/1 Bp carpet vacuum cleaner's powerful 36 V lithium-ion battery enables up to 60 minutes of highly effective carpet cleaning at a time. The carpet sweeper is particularly suitable for cleaning needle fleece and short velour. Since the machine's main sweeper roller can be optimally adjusted to a wide variety of carpet types, it is easy to use on loop-pile carpets and long velour.